Meet us!
The friendly and well-trained staff of Hotel La Mariposa is ready to assist you during your vacation in Manuel Antonio. They thrive to serve you with gentleness and efficiency in the legendary tradition of Hotel La Mariposa with the commitment to make your vacation in Costa Rica a memorable experience.
Here are some of the Hotel staff whom you may meet during your stay with us.
Pura Vida..!
Front & Tours Desk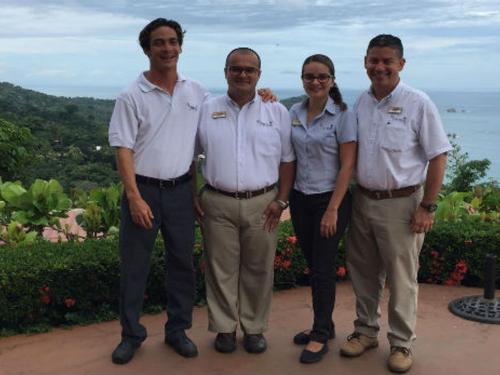 Luis, Byron, María Elena and Jairo (Operations Manager)
Incredible teamwork, always smiling and ready to help you with the minimum whim or requirement, they will give the best of each one to make your stay at La Mariposa an unforgettable trip..
Bartenders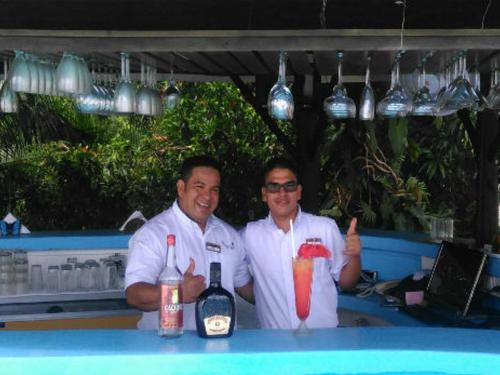 Rafael (Ceibo) and Allan
These two guys are great, full of energy and good vibes, take care to entertain your visit to the bar and fill the moment with flavor while they prepare a delicious tropical cocktail at sunset or in the moonlight. They are always ready for action and pleasing our guests.
Housekeeping Staff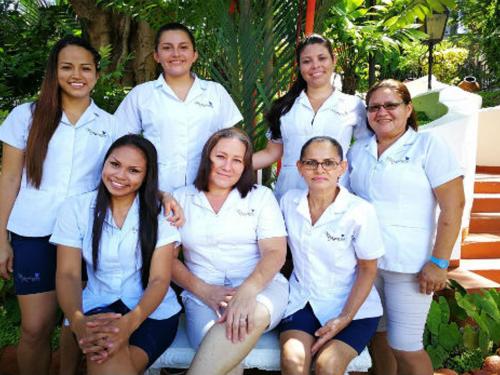 Michell, Lilliana, Leidy, Jhericsa, Sara, Lily, Juanita
Always smiling! These girls easily win the hearts of our guests by giving them a dedicated job, keeping the rooms and facilities clean and pleasing to the eye. A group of humble people who love what they do every day and who will surely give you a "Hola" and a smile during your stay at La Mariposa.
Bellhop Boys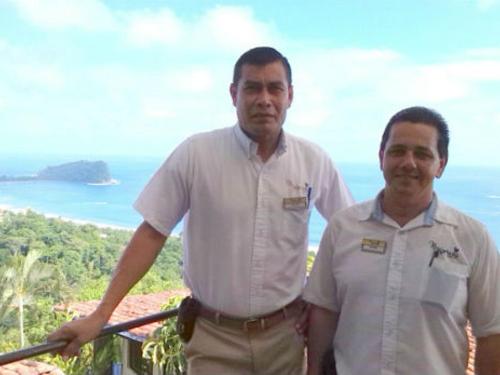 Felipe and Marin
Restaurant Staff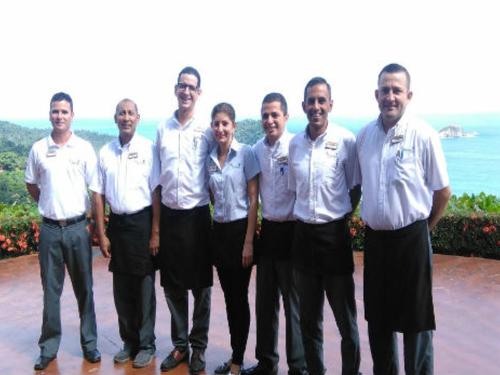 Yadir, Jairo, Josue, Teresa, Marcos, Jeffry and José Pablo


Kitchen Staff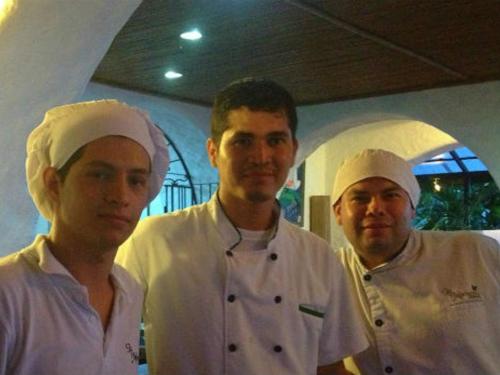 Jose Luis, Christopher, Jonathan
Sales & E-Marketing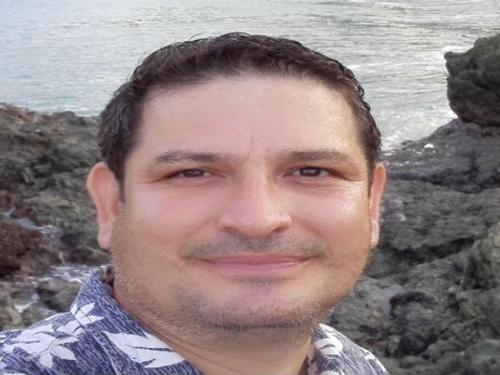 Manfred Arias
Passionate about what he do for more than 15 years. Helping the traveler to create unforgettable memories during the visit to Costa Rica and their stay at La Mariposa hotel. He is an understanding and honest man who cares about your vacation experience. At any point during your travel planning you can chat with him on our website, send an email, or give him a call. He would be happy to assist you without hesitation.
Wedding Planner & Sales Executive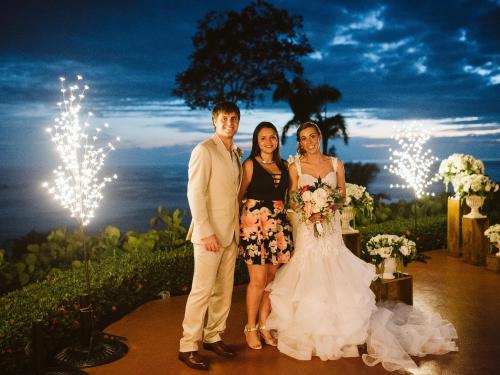 Joselyn Rojas
My goal as a local Wedding Coordinator is to make certain everything runs smoothly on your special day, while you and your loved ones are doing nothing more than relaxing in paradise and enjoying the celebration.It is my job to handle every detail of your wedding and to make recommendations to you with respect to any and all wedding-related services. As a wedding planner of the hotel, my goal is to create a wedding up to each couple's expectations fulfilling your dreams. My services include helping you understand your options at Hotel La Mariposa, and guiding you toward the option that will work best for your group, arranging and confirming all details for the wedding day.

Our mission is to find the uniqueness in your love story and bring it to life on your wedding day.